The Messy Epicure is not dead!
Okay, I haven't blogged in nearly four months. But I have excuses! Here's what I've been doing since December.
I was planning FoodBlogSouth.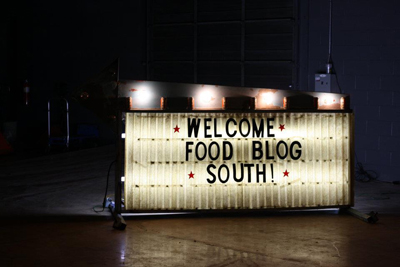 Last year marked the first FoodBlogSouth, a food-blogging conference I co-founded and help organize. This year's edition in January was bigger, better and a huge success, but pulling it off was practically a full-time job (on top of my real full-time job) for a few weeks.
I was making cassoulet.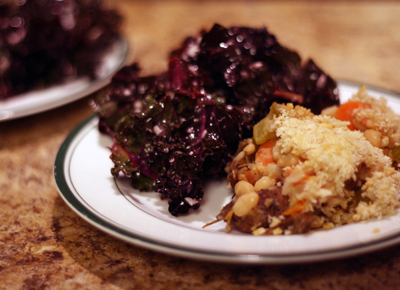 For Valentine's Day, Nadria made me cassoulet from scratch, using this recipe. (Okay, this isn't actually a reason I wasn't blogging, since she was doing all the work, but I have this picture and intended to blog about it, and now I did.)
I was in Atlanta.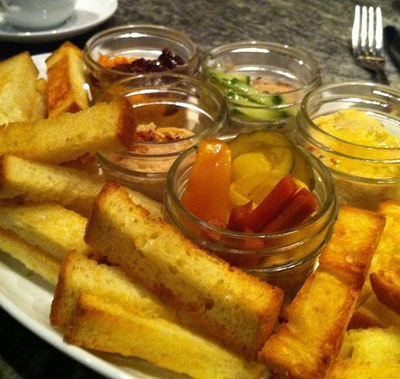 I spent my birthday weekend gluttoning it up in the ATL with Nadria. We ate some incredible food—late-night seafood at Octopus Bar, fancified Southern classics at Empire State South (including the awesome stuff-in-jars platter above, featuring a boiled peanut hummus whose recipe I will attempt to re-create on this blog soon), the best $2 banh mi ever at Quoc Huong, and amazing breakfast at West Egg Cafe—and drinks—the incomparable Holeman & Finch, the Twin Peaks (yes, Twin Peaks)-themed Book House Pub, and the aforementioned Octopus Bar.
I was throwing a tiki party.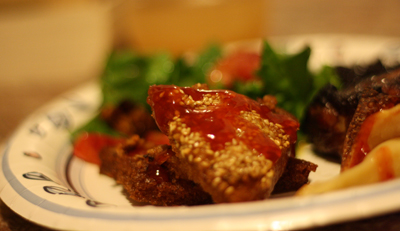 I've decided 2012 is going to be the year of tiki. That means fruity rum cocktails and '50s-style "Chinese" food: shrimp toast, sticky red barbecue ribs, cream-cheese (because it doesn't actually contain crab) rangoon, and other greasy fried things doused in sweet & sour sauce. After the Atlanta trip, we made a bunch of these dishes, put on some Martin Denny, and had some friends over.
I know, none of these are in any way good reasons for a third-of-a-year absence from blogging. Mea culpa. But I'm back!